2023 Canoe Rental Rates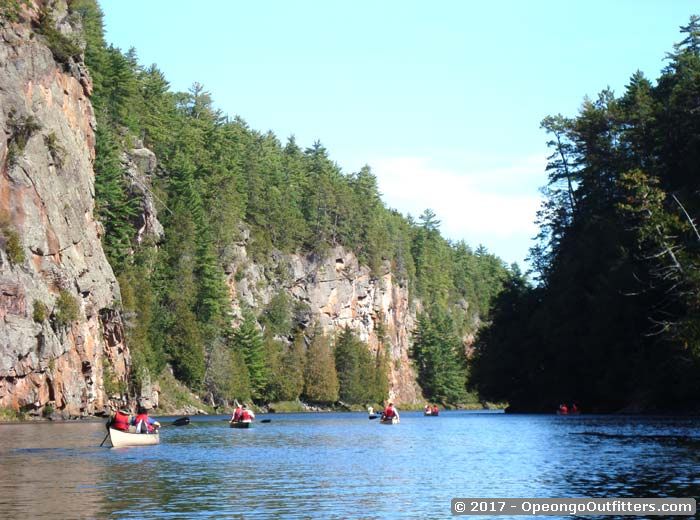 NEW for 2023: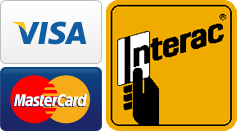 Opeongo Outfitters now carry a full line of the H-2-O canoes such as the 16½ and the 17½ Prospector in the super lite category 48lbs and also the 16½ Canadian in the feather weight that weighs 40lbs one of the best tripping canoes available today

We have added the 15½ Souris River Tranquility solo 33lbs along with the popular 16 and 17 foot and the 18½ three seat Quetico

Nova craft 15 foot and 16 foot fiberglass Prospector line are also new to our rental fleet the perfect day trippers canoe for those camping along the Hwy. 60 corridor

Over 300 Canoes & Kayaks to choose from:
From the day trips to extended interior trips, we have the right canoe for you!

Please see our helpful guide below for canoe weights, lengths and rates on the models we carry.

NOTE: Each canoe rented includes two paddles at no extra charge.

All Kevlar canoes come with deep dish carrying yokes.
We recommend when renting canoes and kayaks that you bring your own p-f-d lifejackets to help contain the spread of the corona virus.
We will do our part of sanitizing all our pfds and all our rental equipment to help not to spread the virus.
As times are changing we will no longer be offering pfds free of charge with our canoe & kayak rentals but are available at a low cost of $2.50 per day.
All rentals are based on calendar days, not 24 hours. Campsite canoe delivery is based on 24 hour rate.

Rental taken after 2:00 pm or returned before noon qualify for half day rate. After the 3 day minimum, there is no half day rate available for complete outfitting.

Canoe & equipment can be picked up the night before your trip so you can get an early start at no extra charge. By Advance Arrangement Only.

All rental rates are in Canadian funds & do not include taxes. All Taxes are Extra.
To reserve, call 1-800-790-1864 or email
Canoe rental includes paddles


Prices are per day rental

1 - 4 days
5 -7 days
8 + days
15ft Fibreglass 65lb.
Day Tripping Canoe
$35.00
$31.50
$28.00
15ft Royalite 58lb.
Short Trips
Best canoe for groups
$38.00
$34.20
$30.40
16ft 3 seat fibreglass 68lb.
Day trips only
$42.00
$37.80
$33.60
16ft Expedition Kevlar 55lb.
Moderate tripping
$42.00
$37.80
$33.60
16.5ft Superlight Kevlar 48lb.
All around good canoe
$47.00
$42.30
$37.60
16ft or 17ft Feather weight 42lb.
Best tripping canoe
$52.00
$46.80
$41.60
17.5ft Lightweight 55lb.
3 seat kevlar
Shorter trips - for 3 people
$52.00
$46.80
$41.60
18.5ft 3 seat feather weight 49lb.
Long trips for 3 people
$58.00
$52.20
$46.40
15ft Solo Kevlarv 45lb.
Single middle seat
$42..00
$37.80
$33.60
15.5ft feather weight Solo 33lb.
$47.00
$42.30
$37.60
| | | | |
| --- | --- | --- | --- |
| Prices are per day rental | 1-4 days | 5-7 days | 8 + days |
| Extra Paddle | $ 2.50 | $ 2.25 | $ 2.00 |
| PFD Life Vest | $ 2.50 | $ 2.50 | $ 2.40 |
| Expedition Canoe Pack | $ 8.00 | $ 7.20 | $ 6.40 |
| Two - Three Person Tent | $13.00 | $11.70 | $10.40 |
| Four Person Tent | $15.00 | $13.50 | $12.00 |
| 3 Season Sleeping Bag & Liner | $10.00 | $ 9.00 | $ 8.00 |
| Ensolite Foam Pad | $ 4.00 | $ 3,60 | $ 3.20 |
| Full Length Therma Rest | $ 7,50 | $ 6.75 | $ 6.00 |
| Tarp - 8 x 10 | $ 3.50 | $ 3.15 | $ 2.50 |
| Rain Poncho | $ 3.50 | $ 3.15 | $ 2.50 |
| Single Burner Fuel Stove (fuel extra) | $ 6.00 | $ 5.40 | $ 4.80 |
| Cook Kit & Utensils (per person) | $ 4.00 | $ 3.00 | $ 3.20 |
| 60 litre food barrelpack | $10.00 | $ 9.00 | $ 8.00 |
| 30 litre food barrelpack | $ 8.00 | $ 7.20 | $ 6.40 |